Youngstar Legends
We know you've been waiting and so we're back,

the girls you love in teal and black!
Die Youngstar Legends sind in ihrer Altersklasse echte Profis.
Das Können, mit dem die Youngstars jedes Mal den Zuschauern den Atem rauben, kommt daher, dass die meisten bereits bei den Tiny Legends waren oder die Grundkenntnisse des Cheerleadings bei den Teenstars erlernt haben.
Jedes Jahr zeigen sie zur Regionalmeisterschaft ihre atemraubende neue Routine. 2014 qualifizierten sie sich sogar beim ECC für die Weltmeisterschaft in Orlando, wo sie 2015 mit Unterstützung einiger Legends unter dem Namen Legends Elite an den Start gingen.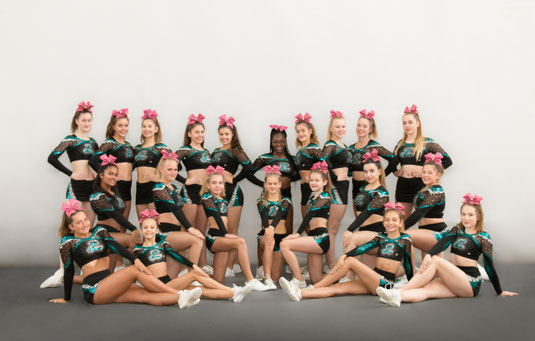 Coaches: Elisa Herkt (Head), Sharon Rohde & Celine Rohde